New HIV/AIDS campaign launched in Mukono district
Safina Nanyonga is an exceptional 18-year old girl. Unlike many young girls her age, she is wiser. She had a boyfriend who didn't know his HIV status yet he didn't want to use condoms.
He was also reluctant to go for an HIV test. Nanyonga knew her HIV status-she was negative.
Good alright, they would have sex but Nanyonga could use PrEP (pre-exposure prophylaxis) but didn't tell her boyfriend she was using PrEP. She had been sensitized about PrEP, a type of HIV prevention-a new medicine that you take to help you stay HIV negative.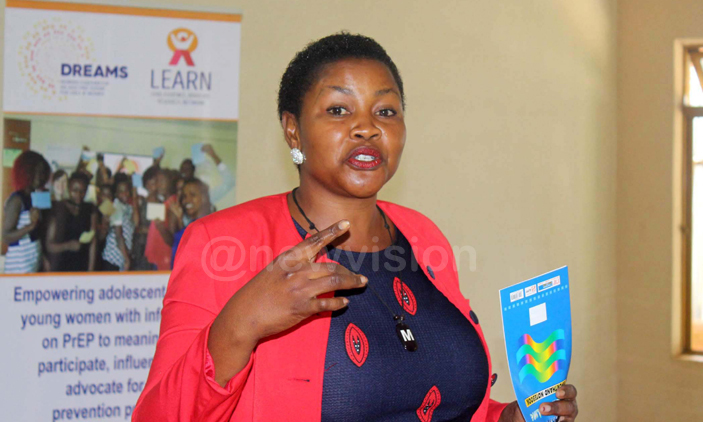 Although she really loved John, she could not risk to have unprotected sex. John eventually accepted and went for an HIV test. He was found HIV- positive! Nanyonga had survived being infected by her boyfriend.
New HIV infections occur because of some new lovers not being wise. If all young girls were as wise and empowered as Nanyonga, there would be significant reduction of new HIV infections in our country," remarked an HIV activist.
Like Nanyonga, people of Mukono have reasons to celebrate as they are going to benefit from a new campaign that has been launched in the district with the aim of ensuring HIV prevention among adolescent girls and young women aged 15-25 years.
The two-year campaign dubbed Young Women Lead, Evidence, Advocate, Research, Network (LEARN), is a young women-led mobilization, advocacy and research project, which aims to promote PrEP awareness amongst adolescent girls and young women (AGYW) in Uganda and Kenya and provide evidence to inform effective PrEP rollout for this population.
PrEP is an antiretroviral (ARV) pill that HIV negative people take every day to considerably reduce their chances of getting HIV. PrEP is taken by someone before they might be exposed to HIV.